After the
sale of our swimming pool in 2001
, the front yard needed to be landscaped, as we were left with a mound of sand where the pool used to be.
The hole being filled with sand.
One of the things I wanted was a specimen deciduous tree which would give us autumnal colour.
After some searching on the net, I settled for a Chinese Tallow Tree (
Sapium sebiferum)
. Here's one of many images from the web.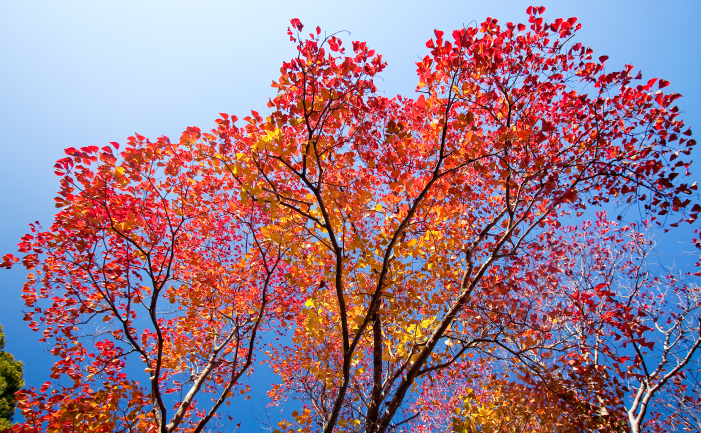 It is a fairly common tree in and around Perth but considered a weed in
Queensland
and also in
NSW
.
Here's a photo I took on planting it.
The exif info of that photo shows that I planted this tree in November, which would be late Spring.
Here's another pic, taken about 6 months later, in late Autumn (still working on the landscaping!), no sign of any colour yet!
The soil improved and ready for planting. The white sand rectangle is for our fountain.
In fact, we never did get the colour seen in Google images. The leaves just get yellow and then fades to brown and fall off.
This is about as good as it gets. Not all leaves even reach this stage.
This shows the size of the tree now.
The fountain we built. Maybe I'll post something about that next time, as nothing much is happening these days.
Why didn't I get the full autumnal colour?
I learnt a few years ago (too late!!) that the trick is to buy the tree in autumn and choose one that has colour.
Obvious when you think about it.
As mentioned earlier, I bought and planted my tree in spring when it was looking all green and healthy.
Ah well, it's a nice tree anyway and gives us good shade in summer.